Be updated, subscribe to the OpenKM news
OpenKM - the Two Factor Authentication

Written by Ana Canteli on June 07, 2016

OpenKM presents the Two – Factor Authentication; provided by OpenKM and Google Authenticator.
The 2FA is a method of confirming a user's claimed identity by utilizing a combination of two different components:
Something that user knows : OpenKM's loging and password.
Something that user has: token from Google Authenticator app.
We are use to log in OpenKM with our loging and password.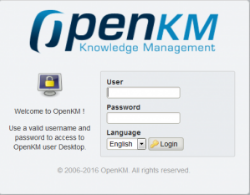 Now with the 2 factor authentication, the OpenKM user will need the loging and password and also, the 6 digits one-time password that user will see in their movile phone, in order to enter in the E.D.R.M.S.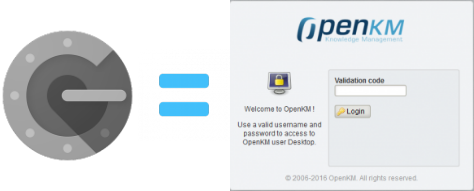 Therefore, the organisation enjoys a higer security level.
In the following links, there are information about how install and use the 2FA on iPhone and Android.