We have uploaded a batch of 5 videos to YouTube titled Business Process Workflow Example. In these videos, we describe a workflow process created for an important industry in a South American country.
We describe how OpenKM was personalized to handle incoming documents to a Capture Center or the American business equivalent of a mailroom.
The operator in the CC decides the process that the document must follow and initiates the appropriate workflow. During the process, the document goes through a series of steps, such as requesting additional information, authorizations, digital signatures, etc.
This is an example of how versatile OpenKM can be. It is capable of handling straightforward processes as well as complex ones.
We have divided this Business Process example into five videos, and we hope you have the time to watch them all, and if they are helpful, please remember to like our videos and subscribe to the channel.
OpenKM offers its new E-Learning platform. Currently, three different agendas are provided that respond to the stages of carrying out the implementation, maintenance, and subsequent development of the platform in an independent way.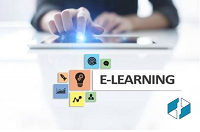 Certifications are offered with tutorials, exercises, and related documents and examples, as well as live tutored classes by video conference. In this way, students can conveniently manage their time to assume the knowledge that the certifications provide. The courses by video conference will be recorded and made available for later viewing if required.
E-Learning PDF
Since 2005, OpenKM has excelled in the market for its document management standards and Open Source technologies because it is adapted to the needs of each of its customers and their issues in terms of document management in the company.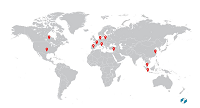 During these fourteen years, we have grown from a small team of enthusiastic developers to a vast network of subsidiaries and partners in all continents.
Our extended stay in business is a guarantee to our customers. OpenKM strives for providing a World Class Customer Service.
OpenKM complies with the demanding security norms of the American and European Unions as well as other countries.
Some data about OpenKM:
•More than 70,000 installations worldwide.
•A monthly average of 7,000 downloads of the Community version.
•Translated into 39 languages.
•More than 20,000 members in the community.
•30 partners in the development of the application.
•Referral in Google as a document management system, appearing in the top positions.
• Partners in all continents.