Be updated, subscribe to the OpenKM news
OpenKM - report management

Written by Ana Canteli on 28 June 2016

In OpenKM we can create reports regarding any aspect interesting to us.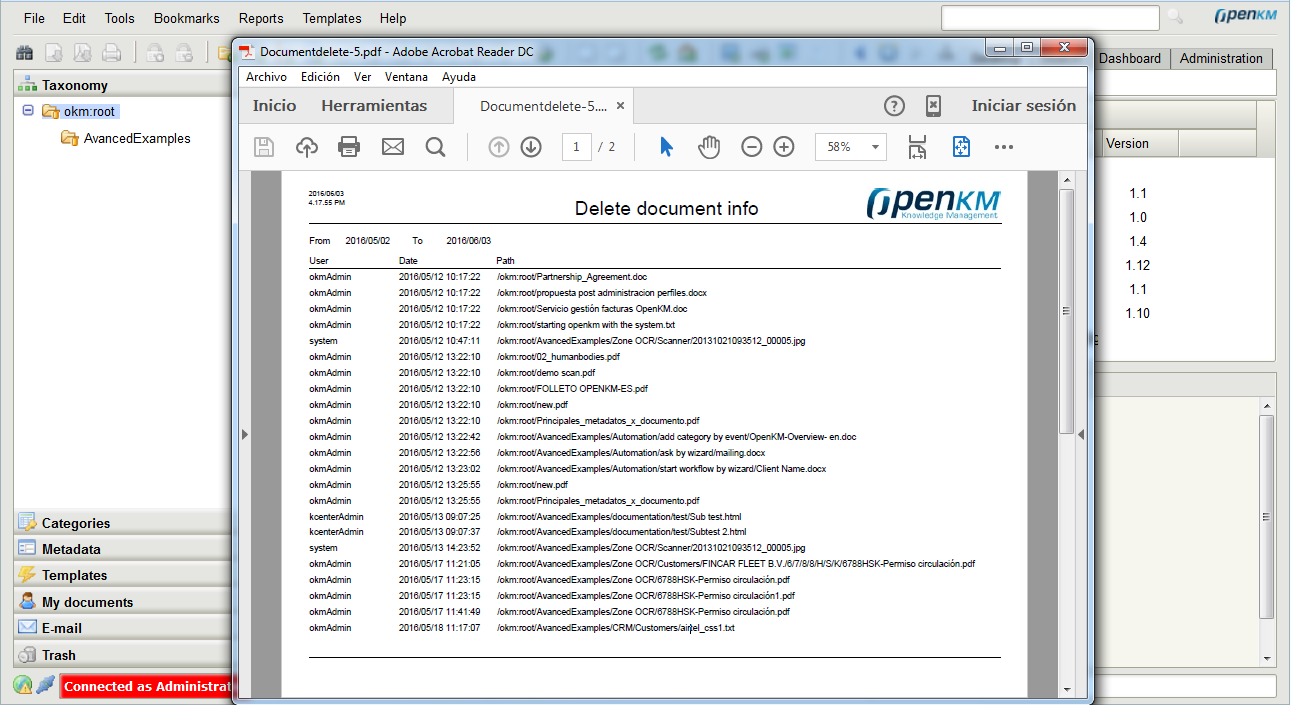 In the OpenKM Knowledge Center, there are information and resources about this feature, available for professional users. Even we can download reports, ready to use in our EDRMS.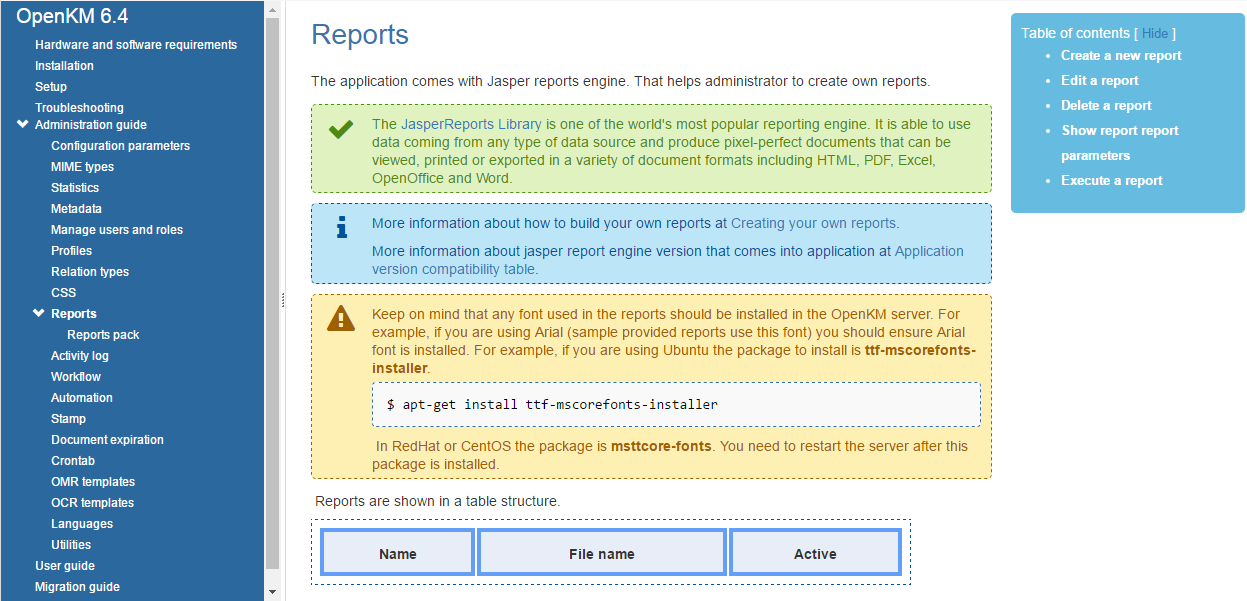 Within OpenKM, the Administrator can establish the access to reports, inserting in the user's profile, reports that are relevant to their functions.
Besides, the Administrator can test the reports in the Administration panel, before deliver the reports to the staff.
For more information, we advice you have look on the report's video, available in the OpenKM channel.